Pyramid
Meditation
Bring Pyramids to your Home
The Power of Pyramids

Meditation done inside a Pyramid is thrice more powerful Meditation done inside a pyramid, or underneath a pyramid, is called as Pyramid Meditation. Many people experience feelings ranging from calmness to extreme euphoria during their meditation sessions inside the pyramids. Pyramids provide most effective high-energy environments for beginners of meditation. Pyramids help to reduce the level of stress and tension in the physical body
Balance Body & Mind

Cum sociis natoque penatibus et magnis dis parturient montesmus. Pro vel nibh et elit
Healthy Daily Life

Cum sociis natoque penatibus et magnis dis parturient montesmus. Pro vel nibh et elit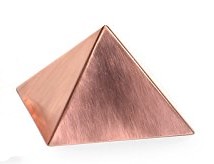 Meditation Practice

Cum sociis natoque penatibus et magnis dis parturient montesmus. Pro vel nibh et elit
Yoga Month Challenge

Cum sociis natoque penatibus et magnis dis parturient montesmus. Pro vel nibh et elit
Hidden Meaning of Pyramid Energy
Buy Pyramids
Sale!

Sale!

Sale!
Request for free Meditation Sessions on Zoom
About Pyramid Spritual Society Movement (PSSM)
Founded by Brahmarshi Patri Ji in the year 1990, Pyramid Spiritual Societies Movement is an non-religious, non-cult, non-profit voluntary organization whose sole mission is to spread Anapanasati Meditation, Vegetarianism, Spiritual Science and beneficial uses of Pyramid Energy to one and all .. all in a spirit of free service without any monetary considerations. ​ Playing a significant part in the current worldwide New Age Spiritual Revolution, we do this through by constantly carrying out many, many activities such as free meditation sessions, mass gathering events, publishing spiritual literature and much mor
How to make your own pyramid!
Everyday Morning Session
7AM to 8AM
Everyday Evening Session
4PM to 5PM
Join our whatsapp group for free meditation classes
Popular Pyramids
Sale!

Sale!

Sale!
Contact Info
D91, Vivek Vihar
Delhi-110095, India
Ph. 9716579529
Delhi Pyramid Meditation Centre
B-7/17, Extension, 2nd Floor
Safdarjung Enclave, near Deer Park
New Delhi- 110029
Subscribe PMC Hindi on YouTube